For my current position, I get to dress business casual, which is awesome – except I didn't really have that much business casual clothing.  Over the last six months, I've acquired a few new pieces and repurposed some old ones to put together outfits that work.  When I started, I pretty much had three pairs of black pants and a few skirts and I would just rotate them with two button downs and four or five knit tops.  A newly employed friend on Twitter asked for advice on building a wardrobe, and since I've had to do that recently, I thought I'd pull together my thoughts.  This is not about style.  This is about buying practical pieces that will allow you to go to work and look like a grownup for the next five years.  If you want fashion, there are other blogs for that.
So when it comes to building a business casual warddrobe, start with the bottom up.  First up, shoes.  They should be comfortable, and something you can wear in the summer without stockings.  I recommend flats.  I love my Eccos and I also highly recommend Merrells.  You should definitely have at least two pairs of work shoes, and they should be different colors.  Either black and brown, or black and red, or blue and purple.  As long as its practical for the rest of your taste.
So you have your shoes to start with.  Then, if you are going to need some socks (I know I said you should be able to wear the shoes without socks, but that doesn't mean you should do it all the time).  I recommend ankle height nylons, to go with pants, and you should buy a pair of stockings if you are a lawyer or get cold.  I found a six-pack of ankle stockings at the Leggs Hanes Bali Playtex outlet and highly recommend them.  You can get knee highs if you prefer, but I was surprised by how much I preferred the ankle socks.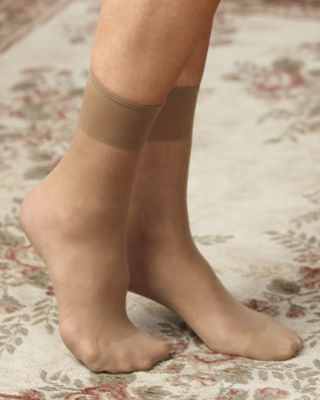 So then the exciting part: pants! You will need at least three pairs of pants.  One should be black and one should be gray and the third should be another neutral.  I recently got two pairs from the Limited and I love them both – they come in interesting colors so you have more than basic black, and they are really comfortable.
If you're short on cash, I recommend the Style & Co. Everyday Value line from Macy's.  Comfortable, flattering, and washable, all for under $30.
I have had good luck in the past with the Express Editor pant as well.
And, if you are looking for comfortable, you can't beat the NY and Co. City Knit line.  It's like wearing pajamas to work.
As far as skirts go, you should definitely own a pencil skirt, but not one that is super tight.
Tops:
I love knit tops and sweaters for business casual wear.
You should also invest in a few plain t-shirts that you can dress up with a sweater or a scarf.  These are great because you can also wear them on the weekends.
I find it's helpful to have a few button down shirts, but I don't buy many of them and I mostly wear them under suits, because I don't actually like them that much.  If you like button downs, get a few in some different colors and patterns.
If you get cold, you should have a sweater you keep  in the office to stay warm, especially if your office runs the AC on high in the summertime.  I like a "topper" sweater that can work over dresses as well as with any outfit.
If you have the budget for it, add in at least one work dress – great for lazy days when you don't want to match pants and shirts.
And if you still have a few pennies left at the end, throw in a blazer if they are your style.  This one is pretty pricy, but I found my favorite one on the clearance rack at New York and Company for about $15.
So there you have it – the beginnings of a solid business casual wardrobe.  If you are wondering where to shop, I would start with New York and Co. and The Limited (featured heavily here because NY & Co. doesn't let you copy and paste their images.)  I also recommend the Ann Taylor, J. Crew, and Banana Republic outlets if you are near an outlet mall.